As a VACASA certified vacation rental specialist I am now looking forward to working with investors and others who desire to purchase a home on the Oregon coast. The trend is climbing sharply in the real estate world to own a second home and to have the flexibility to rent it out when you are not using it for your own pleasure.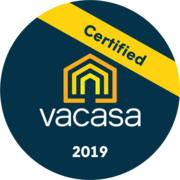 So the question is Why buy a vacation home?
Not many investments offer you the same combination of personal and financial rewards as buying a vacation home. Although it's a significant commitment, it can be a long-term investment in your family's happiness and financial security. And you don't have to be a real estate tycoon—or particularly rich—to buy a second property.
We aren't financial advisors, but as the leading vacation rental management company in the U.S., we are experts in how to make the most of your investment in a second home.
Buying a vacation home allows you to build wealth, plan for retirement, and—of course—vacation. Knowing which benefit is most important to you, and how you'll weigh each factor, will help you choose the right home to meet your goals.
For your own vacations
If you're considering buying a second home primarily to host your own vacations, you aren't alone—nearly half of vacation home buyers surveyed in 2017 intended to use their property for personal use or family trips.
However, it's still worth understanding what makes specific properties attractive to paying guests. Changes in your own life or beyond your control (like the housing market or tax code) may put you in the position of renting down the line.
For example, Vacasa was founded during the Great Recession in 2009, and many of our early homeowners signed on due to those economic changes. Another wave of homeowners are currently considering renting out their properties for the first time, thanks to the 2018 tax code update that introduced a new cap on mortgage interest deductions (more on that in a minute).
Your second home can always be your own private getaway, but taking its future earning potential into consideration now could end up paying off in the long run.
To build wealth
Real estate is an appealing investment because you don't need to put down the whole value upfront. And when you buy a vacation property, with the full intent of renting it out to guests, you can help offset the cost of the additional mortgage, property taxes, and ongoing cost of maintaining a second home—while likely providing a long-term return.
For Retirement
Your parents were right—it's never too early to plan for retirement. And while you're building up your 401(k), why not consider purchasing the home you'll retire to someday?
Retirement may be a few years (or decades) off, but consider this: In your 40s and 50s, it's easier to get approved for a mortgage since you're still employed, making your debt-to-income ratio (DTI) fairly low. It'll be easier to enter retirement debt-free if you buy your second home early (especially if you rent it out). And, if you use the home to generate income, you'll enjoy a bit of extra cash flow that could be funneled towards an emergency fund, your IRA, or a child's college fund.