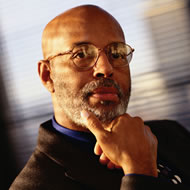 Lenders always require a home appraisal before they'll issue a mortgage because they want to protect their investments. If the actual market value of a property is lower than the sales price and if the buyer defaults on the mortgage, the lender won't be able to sell the property for enough money to cover the loan. Appraisals are conducted by highly-trained professionals who are licensed and/or certified to determine the value of a home fairly, objectively and without bias in the state where the property is located. The role of the appraiser is to provide objective, impartial and unbiased opinions about the value of real property—providing assistance to those who own, manage, sell, invest in and/or lend money on the security of real estate.
A home appraisal is an unbiased estimate of the true (or fair market) value of what a home is worth. All lenders order an appraisal during the mortgage loan process so that there is an objective way to assess the home's market value and ensure that the amount of money requested by the borrower is appropriate. The appraiser compares several of your property's features against the comparables' features to arrive at the value. Factors include square footage, appearance, amenities, and condition.
The most important component involved in arriving at a property's value is called comparable sales, or comps for short. These are similar properties, usually located within a mile or so of your property, that have sold in last 90 days.

Appraisers are looking at the condition of what's permanently part of or attached to the house. They're not evaluating the décor or furniture or anything that's not affixed to the property; what's most important are your home's physical characteristics (age, square footage, the number of bedrooms and baths, lot size, location, view) as well as their observable condition.
Once you've read the appraisal report and reviewed the appraiser's supporting documents, you can challenge it if you think it is inaccurate or doesn't take into consideration new or important data about the property or comparable homes.
There are lots of relatively inexpensive things you can do to improve your home's appraised value. If you're trying to sell your home: Plaster cracks, water-stained walls, soiled carpeting, pests, or persistent odors might cause issues, take care of these things before the appraisal. Fix leaky faucets, broken windows and cracked ceilings. Take the time to make the outside of your home look welcoming by cutting overgrown landscaping, repair, repaint, spruce up, a little sweat will bring a ton of equity, you'd be surprised check your curb appeal.